Luiz - Guitar Instructor
aka "Bossa King"
Beginner, Intermediate, Advanced
Electric & Acoustic Style Guitar & Drum Lessons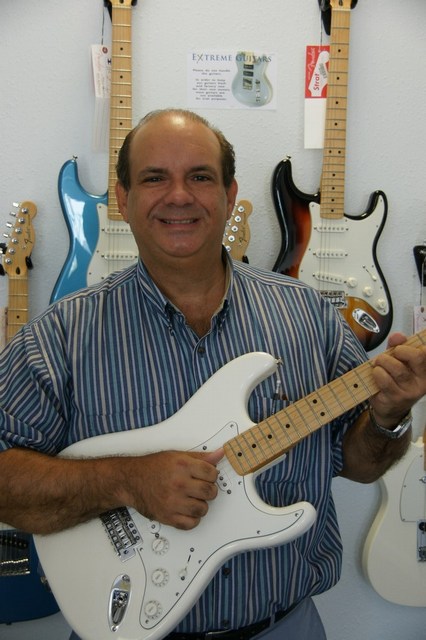 Luiz graduated from Berklee School of Music and has been playing the guitar for over 30 years. Throughout this time, he has acquired more than 20 years of teaching experience and over 25 years of live playing. He has played in many bands both here and in Brazil and has finally landed here at Extreme Guitars and we are welcome to have him. With roots from Brazil, Luiz enjoys injected his Brazilian Soul into his music, especially Bossa, Jazz and Blues. He also plays flamenco and rock genres to round his style out. He speaks fluent Portuguese and English.
Check out our Guitar Lessons in Boca Raton and the surrounding areas, today.
Call Today (561) 883-8656