Don - Guitar Instructor
aka "Wolfman"
Beginner, Intermediate, Advanced
Electric & Acoustic Style Guitar & Bass Lessons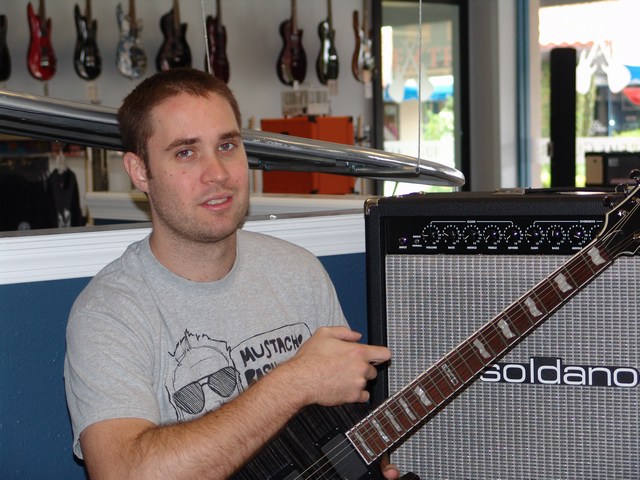 Don has been playing guitar for over 12 years and has been performing live since the age of 14. He has studied with graduates from Berklee College of Music, the University of Miami, and Florida Atlantic University. In 2008 he earned a Bachelor of Music in Jazz Performance with a minor in Music Business from FAU. Don has experience teaching a variety of students from age six to sixty. He enjoys listening to a diverse selection of music, and plays different styles with a focus on jazz, blues, rock, funk, and fusion. His influences include Mike Stern, Van Halen, John Coltrane, Jamiroquai, Antonio Carlos Jobim, Guthrie Govan, John Scofield, AC/DC, Tool, Soundgarden, and Stone Temple Pilots. Don has performed with many South Florida musicians, including Kiki Sanchez, Felix Pastorius, and John Yarling.
Check out our Guitar Lessons in Boca Raton and the surrounding areas, today.


Call Today (561) 883-8656