Daniel - Guitar Instructor
aka "Church"
Beginner, Intermediate Informal
Electric & Acoustic Style Guitar Lessons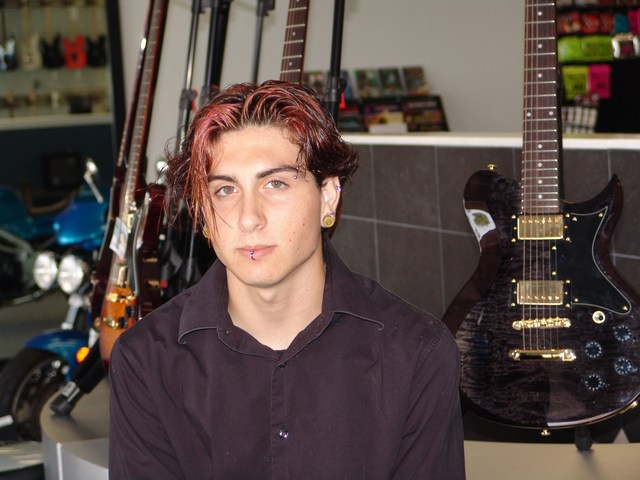 As a guitarist of 10 years and a teacher of 3, Church specializes in a wide range of music including all forms of metal and acoustic. He is currently in a local band of the name "Abject Anathema". His preferred style of teaching is in the metal genre, which includes Metalcore, Grindcore, Math Metal, Nu Metal, Hardcore, and more alternative music like Punk, Pop Punk, Psychobilly, and all other genres that use the upstroke format including Ska and Reggae. A musician more than an entertainer, his influences include AFI, Seether, Rise Against, The Red Chord, Natalie Merchant, Protest The Hero, Murderdolls, and The Black Dahlia Murder. He teaches all ages in the intermediate level and loves the teaching job he has here at Extreme Guitars.

Check out our Guitar Lessons in Boca Raton and the surrounding areas, today.

Call Today (561) 883-8656